Rock Creek Cabins
Rock Creek Montana
As you enter the Rock Creek Valley, you realize quickly that this is a very special place. Here you'll see bighorn sheep, whitetail and mule deer, black bear, eagles, and the occasional moose.
Our Cabins
We offer two beautiful and well-kept cabins that are located near the Sawmill Creek Fishing Access located near the 8-mile marker on Rock Creek Road.
Very Nice Place This is a very large house that can sleep up to 10 people. Even though large it still had charm as the decorations are very well done. Has a large living space and a great kitchen. Everything you need to enjoy your stay is there. They do an excellent job cleaning the house. A real plus besides the size of the place is the time we spent just sitting on the front porch as the view is outstanding. By the way the WiFi worked great. Great communication with agent. Rock Creek is a world famous trout river if that is your thing. We can highly recommend this place to get away. More
"Love Rock Creek!" Our second time spending time at Rock Creek cabins. The coziness of the cabin is felt the moment you walk through the door. It is beautifully decorated, clean and well taken care of. The kitchen has every amenity one could want. The beds are very comfortable and lots of towels in the bath. The property is beautiful. It is quite and a wonderful location to spend some time.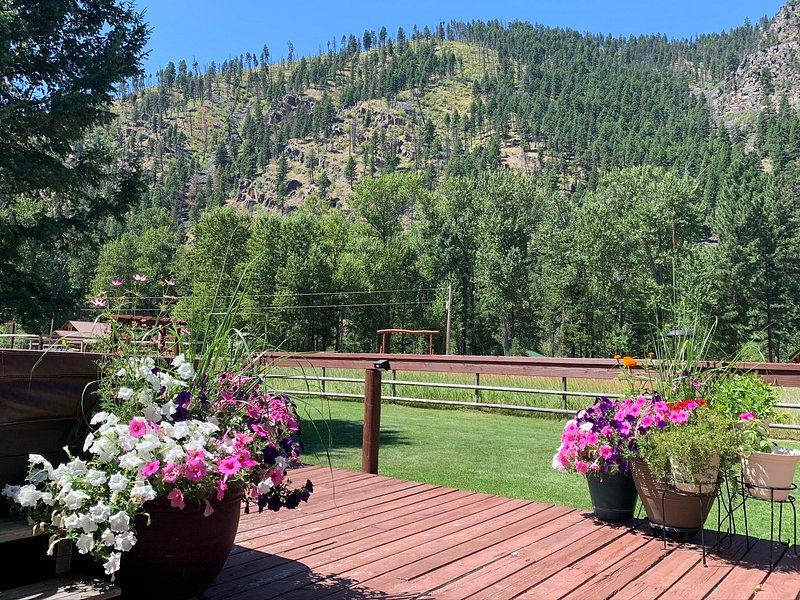 Spring Run off Fishing A delightful visit to The Rock Creek area. Our accommodations were top notch. Proximity to the river was perfect. The fishing was great too. The wildlife in the area was amazing and the mountain scenery is breathtaking!
Keep up with Rock Creek, Montana
Keep up with us on social media for all our videos and photos of Rock Creek! We post images and videos of Rock Creek and Western Montana regularly on our social media accounts. Follow us!